Meet Brian C. Andritch, Fresno Criminal Defense Lawyer
Highly Skilled Former Prosecutor Helping Defend Your Rights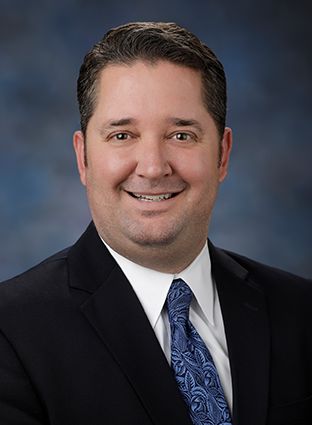 At The Law Office of Brian C. Andritch, we are proud to offer experienced and passionate representation to our clients. Mr. Andritch has been providing counsel on criminal cases since 2000. A Central California native, he spent several years as Fresno County's Deputy District Attorney and now uses that knowledge and experience to the benefit of his clients. Our Fresno criminal defense attorney's successful track record and reputation for integrity mean he is held in high regard by Fresno's legal community.
Committed to Honest, Ethical Representation
Mr. Andritch works tirelessly to ensure that every client he takes on is treated with care and dedication. His nearly 8 years of experience on the other side of the courtroom helps him to anticipate what the prosecutor for your case may do, and move to counter their actions. This allows him to create thoroughly researched and detailed legal strategies which are tailor made for your individual circumstance.
Education
California State University, Fresno, B.S., Agricultural Business, 1995
McGeorge School of Law, University of the Pacific, Sacramento, J.D., 1998
Honors and Awards
"Superb" Rating by Avvo
Outstanding Service Award, Mothers Against Drunk Driving, 2006
Northern California Super Lawyers® Rising Stars ℠, 2009 - Present
Professional Associations and Memberships
State Bar of California, Member, 2000 - Present
Fresno County Bar Association, Member
California DUI Lawyers Association
Fresno County Prosecutors Association, President
Get Started On Your Case Today!
Whether you need counsel for a traffic violation, a DUI, sex crimes, or anything in between, our motivated and aggressive Fresno criminal defense lawyer and the rest of our legal team can help to defend your rights. Don't settle for anyone less!
To learn more about our firm and the services we offer, contact us today. We are eager to assist you and offer free consultations.